Bio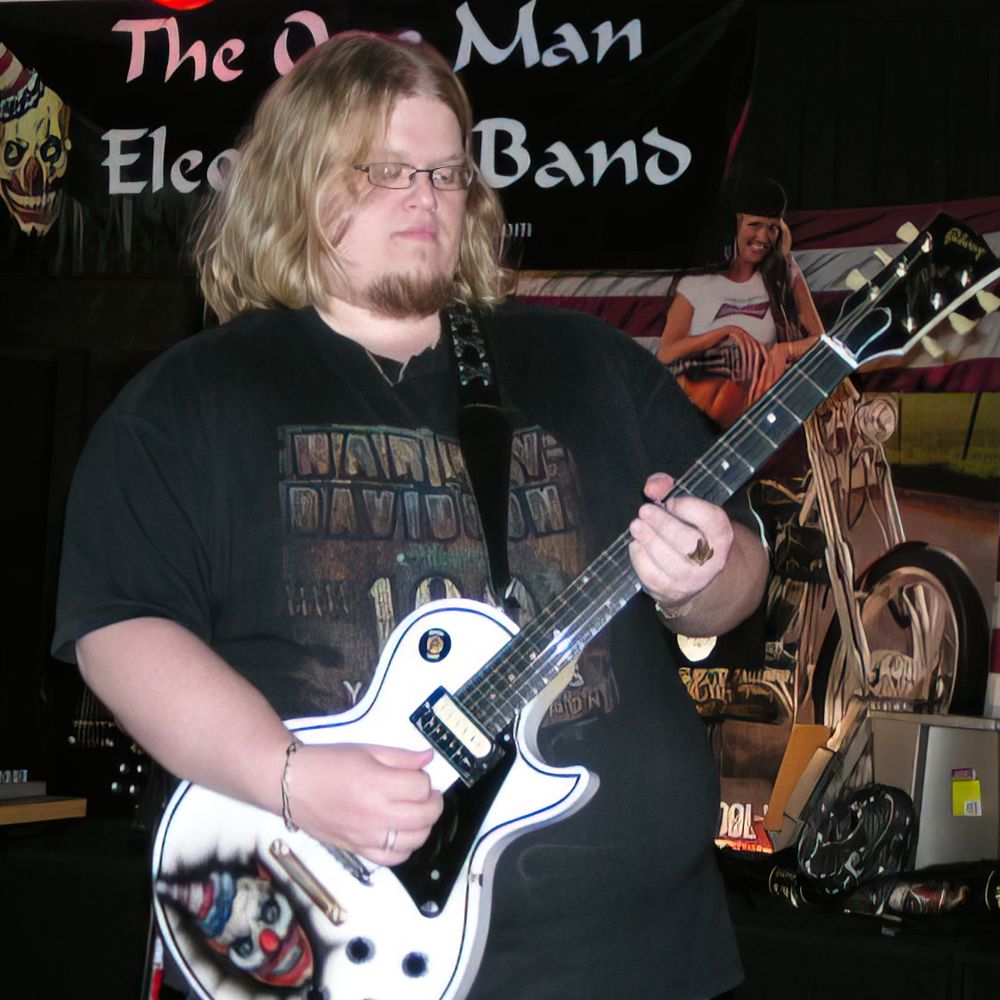 One Man Electrical Band
The Rocker is Born!
The One Man Electrical Band was established in February of 2004 after several failed attempts with Mike's original band, Black Roses. In between drummers, he came up with the idea of recording backing tracks to cover the band's shows versus cancelling a string of dates. The first show was terrifying because Mike had finished recording the tracks hours before setting up for the first gig! It was peculiar to the venue because they had never seen someone walk in with a desktop computer, 24-inch CRT monitor, guitars and amp and say, "I'm your band tonight". Shockingly, it worked, and the venue wanted him back! After a few gigs as "The Band Formerly Known As Black Roses" someone asked, "Hey, are you the One Man Electrical Band?", after hearing him play the song "Signs" by the Five Man Electrical Band. It stuck and OMEB was born!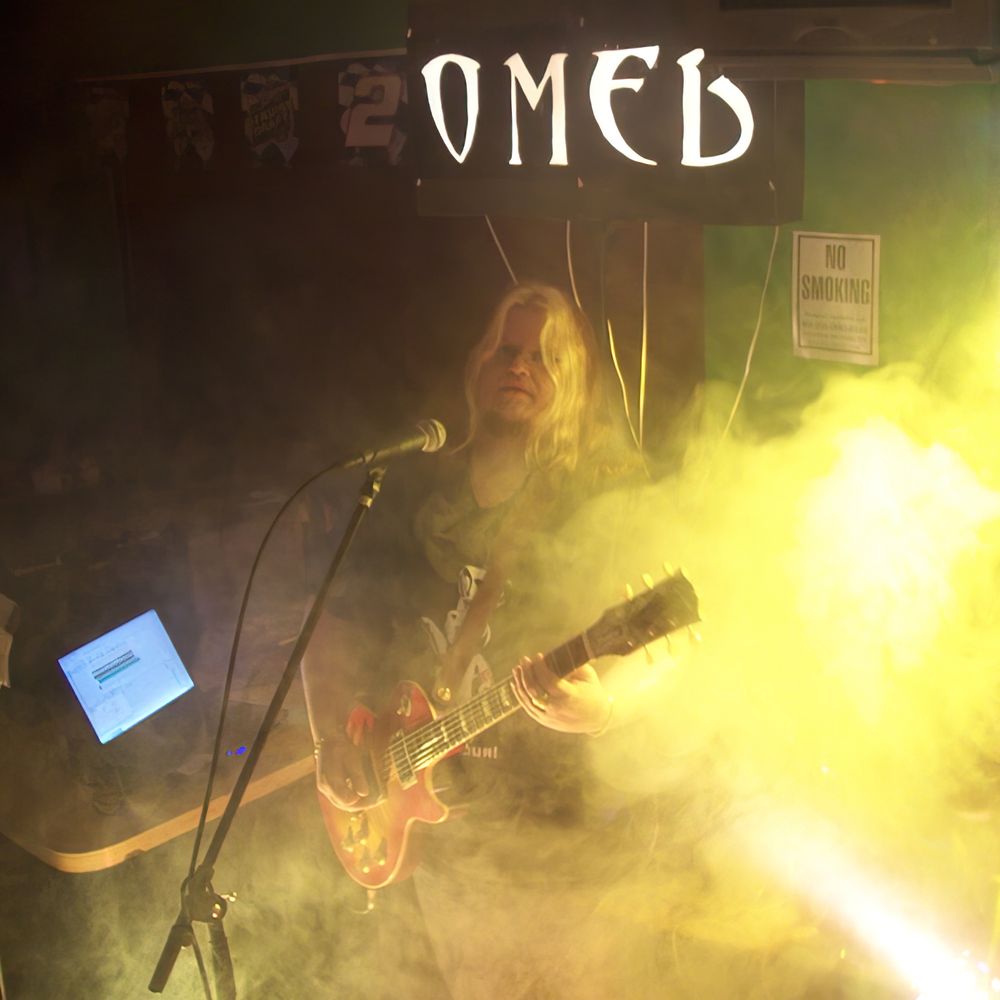 Maybe this is Going to WOrk?
Beating the Odds!
Everyone told him this concept was not going to work, "No one is going to hire a heavy metal guitarist with a computer, they'll laugh you off the stage." Oddly enough, OMEB quickly became a household name in the Cincinnati area finding himself the 'house band' for the WEBN Dawn Patrol – playing multiple events ranging from their Pregnant Bikini Contest to the main stage for the Labor Fireworks Celebration! Soon after, OMEB was hired as local support for national acts performing at Riverbend Music Center such as STYX, Poison, KISS, Motley Crue, and many more! Gene Simmons from KISS even sent his guitar tech to send the message, "Gene loves your act!". During this time Mike opened his own guitar school called the OMEB School of Rock, teaching his rock n' roll guitar style to the next generation. It seemed things were going great then a recession hit. Within a year he went from 55 students to 20, playing 5-6 nights a week to 2-3. Mike saw the writing on the wall...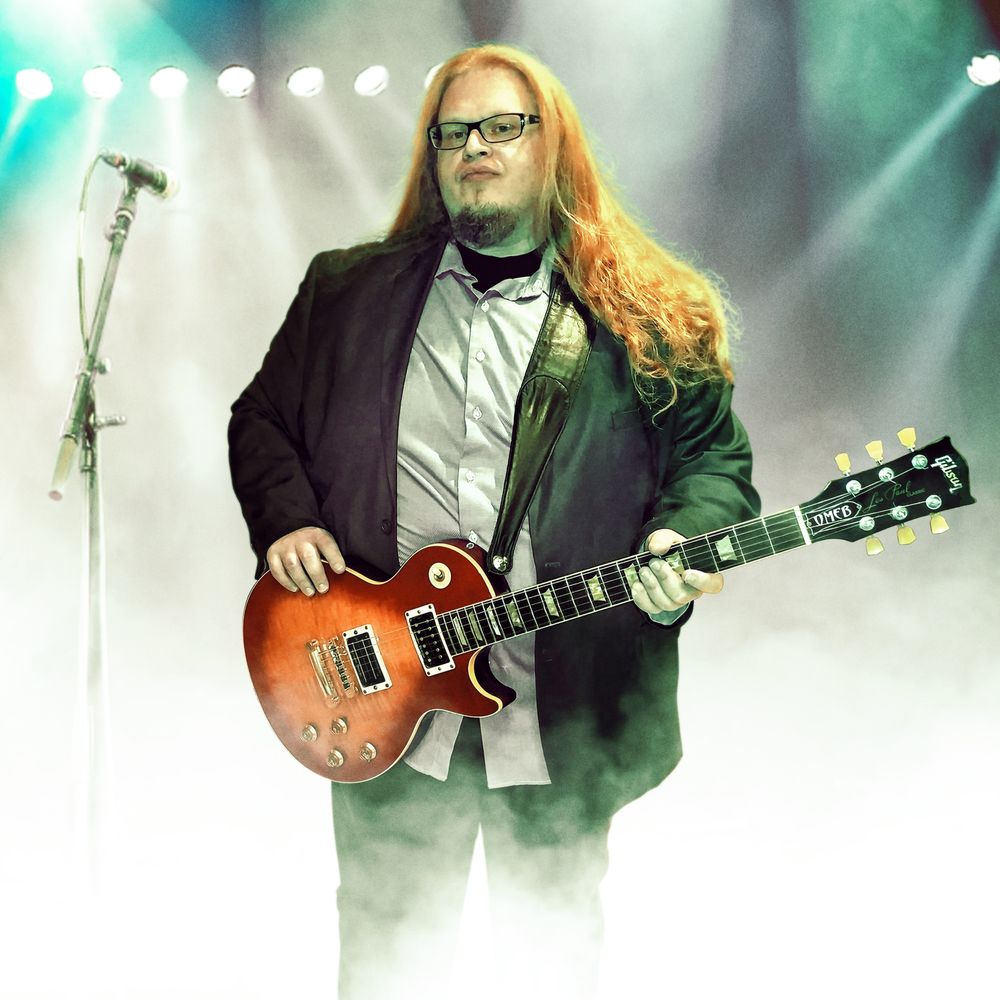 Starting Over Again
Back to School To Prove He's not a fool
In 2013 it became clear that being a full-time musician was not going to work out how he had planned. The bar scene was tanking in Ohio - due to the recession people were not going out like they used to and too many musicians were willing to play for beer money, the WEBN Dawn Patrol was forcefully retired – meaning the radio station association was over with, and the national acts started putting clauses in their contracts that venues couldn't provide 'pre-show' entertainment – meaning the Riverbend gigs were over too. Mike weighed out his options and decided it was time to get a real job, however, he found no one would hire him without a degree. Mike completed a Bachelor of Science in Business Administration in a year and a half! While working at a local University, he continued and completed his MBA! However, he was stuck in an entry level job and trying to perform each weekend. Even with an advanced degree, Mike struggled to find a decent paying job and was often ridiculed for his rock n' roll look. After a year of searching he said, "If I put a "Dr." in front of my name people will have to listen to me". So, he did – in 2019 Mike successfully defended his Ph.D. in Marketing Management, but it still wasn't the breakthrough to get him unstuck.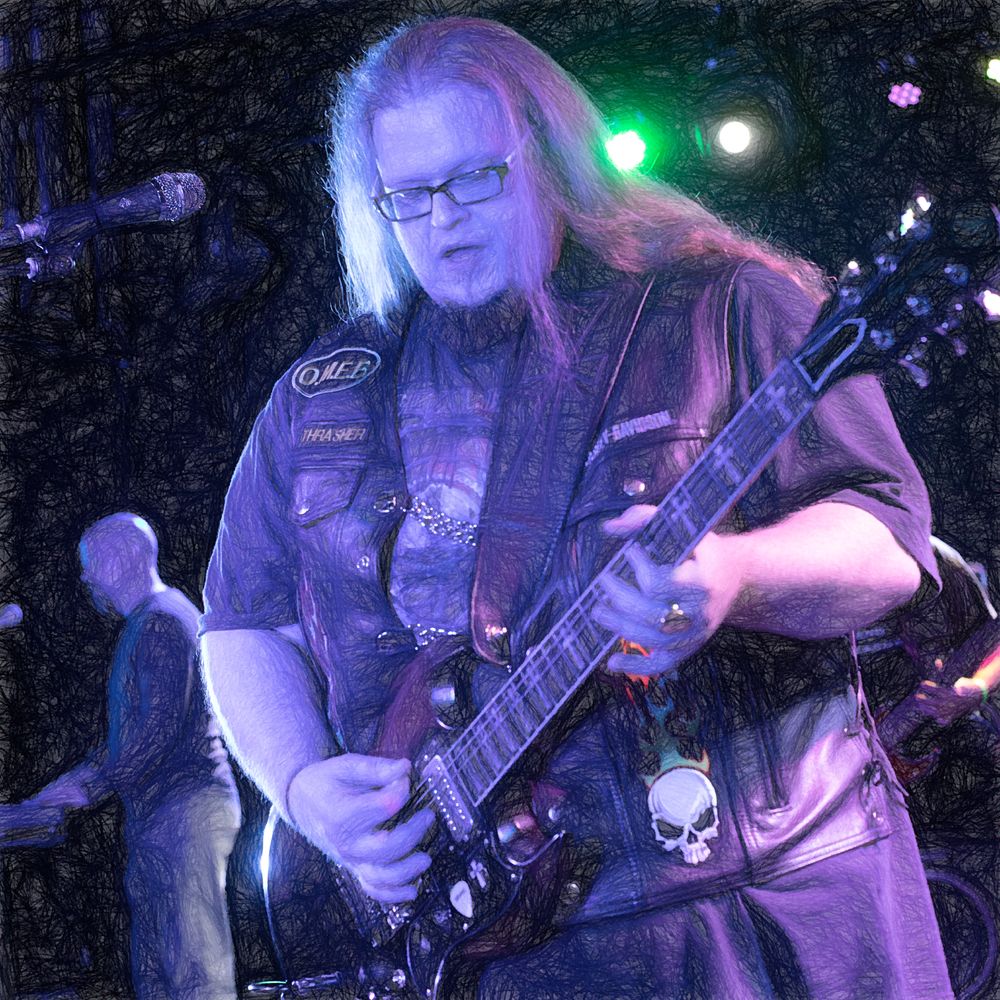 The Rise of Dr. OMEB
The Rock n' Roll Doctor Strikes Back
Frustrated and strapped with $100k in school loans, he felt like he made a mistake going back to school, but then the breakthrough happened. Ray Dietrich, owner of Rivertown IGA, asked if he knew anyone who could help him with the store's social media and making a few videos. Mike took on the side gig not realizing this relationship was going to change everything. Mike's campy approach to grocery store marketing came to a head when he did a parody of Pink Floyd's "Another Brick in the Wall" for Rivertown's meat sale. It went viral and was shared globally – and Rivertown doubled their sales for the event. Mike's strategy during covid even helped the grocery store with his slogan, "Smaller Crowds, Safer Shopping". During this time one of Mike's former guitar student, Natalie Nichols, took notice of his marketing and approached him to join her company, Sky Systemz. Mike joined Sky as their director of marketing in June of 2021 and has been reaching for the sky ever since.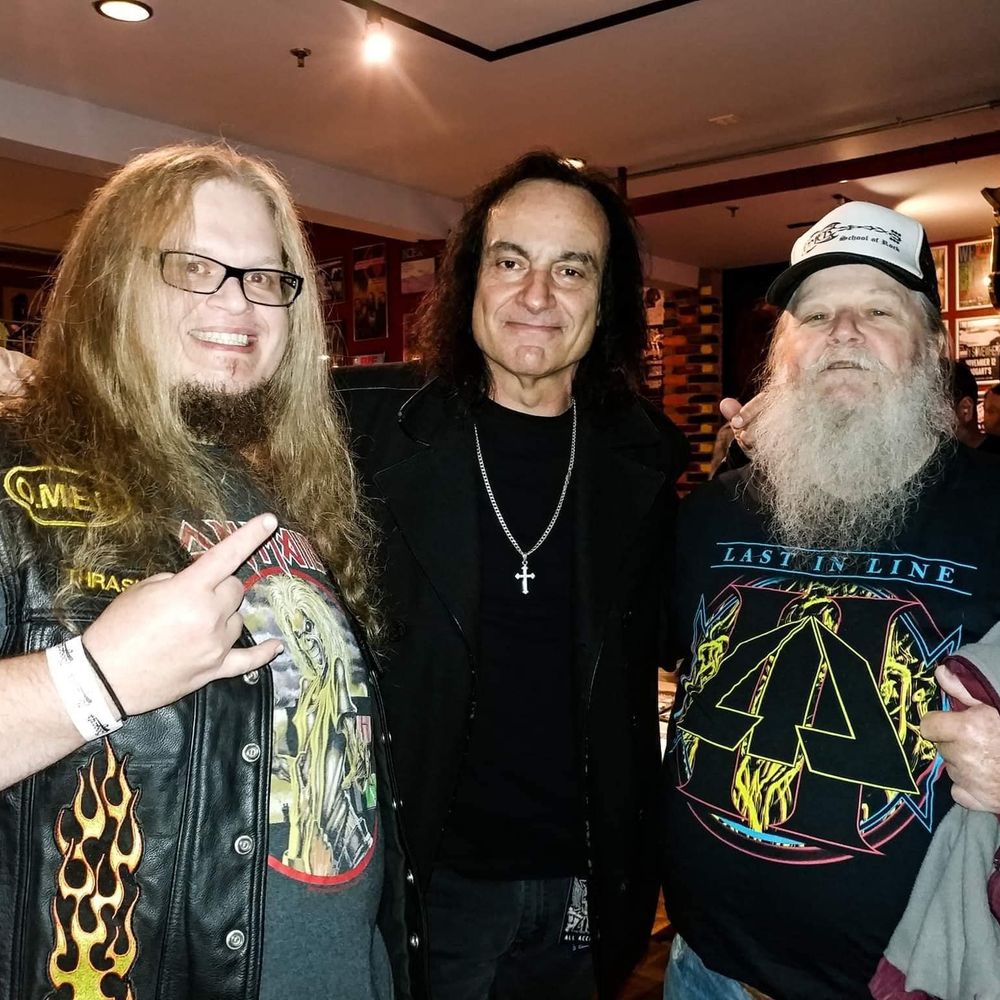 The Beat Goes On
And The Rock n' Roll Continues
From 2015-2022 the music biz and gig market was slow, but that's not to say OMEB wasn't making waves. OMEB has recorded several songs with former Black Sabbath / DIO drummer Vinny Appice, even starting a group with him called "Sabbath Knights" (also featuring Melody from the band LILIAC. During COVID he turned to recording and video work for his musical outlet, producing music and videos with his other musician friends. OMEB's first HUGE video collab featured Todd Sucherman, the drummer of STYX, and a cast of characters literally from all over the world! The video featured the Meat Loaf cover "You Took the Words Right out of My Mouth" getting over 350k views. His follow-up video "Close My Eyes Forever" gained over 1 million views!
And now that he's not working 3 jobs, he's back out their rocking venues again. His story has been one of adversity, but it shows that if you don't give up and work hard - you'll eventually find your way to the top!